Iconic Chicago Commuter Transit Hub Gets Digital Media Transformation Powering Brand and Non-Profit Campaigns
Clear Channel Outdoor Doubles Down on Downtown Chicago and Beyond Reimagining Media Network at 500 W. Madison to Help Businesses Reach & Influence 200,000+ Commuters Daily
Chicago, Ill. – Clear Channel Outdoor Americas (CCOA), (NYSE: CCO), the sole media provider for business and community partner messaging via the 500 W. Madison atrium and portal access to Metra's Ogilvie Transportation Center, announced today it has neared completion on a digital media makeover of the city's iconic commuter hub. Set for completion in April, a number of local brands and non-profits are first to the starting line and are already leveraging the impactful new digital media displays to reach and engage with 200,000+ affluent suburban rail commuters who pour into the city daily from the Chicago suburbs.
"Brands and non-profits alike are tapping into the power of digital transit media in meaningful and measurable ways and this new media allows them to drive audience engagement with dynamic creative which they can see, touch and share on social media," said Chris Pezzello, president, Clear Channel Outdoor – Chicago. "We believe in the strength of the business environment here in the greater Chicagoland area and throughout our suburbs. We invested in this digital media transformation to boost brands and our non-profit partners as they use our displays to reach consumers in contextually relevant ways throughout their daily journeys."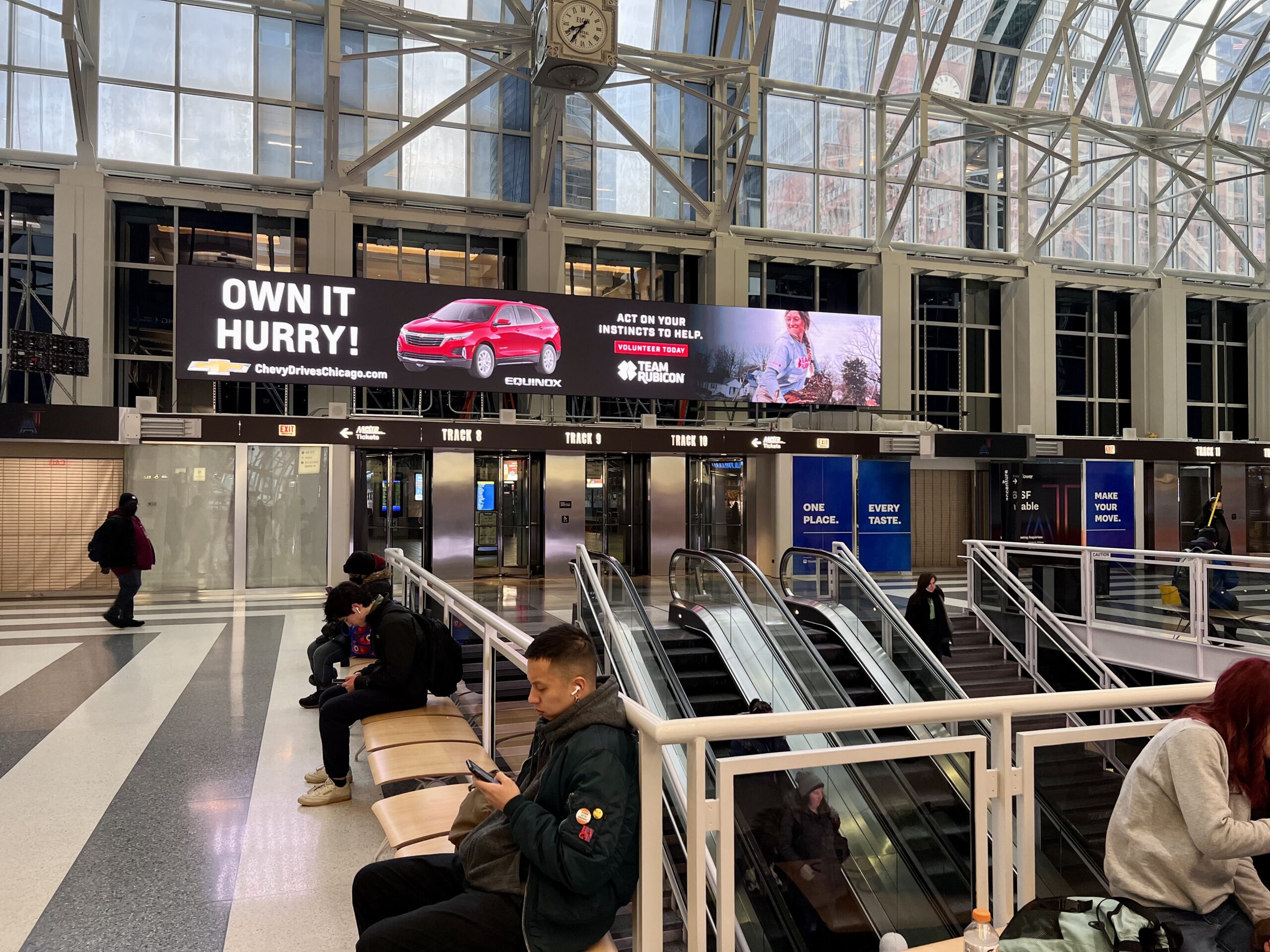 The integration of the new digital displays into 500 W. Madison will allow local businesses to drive forward impactful campaigns that matter to consumers, residents and visitors to Chicago. These displays give advertisers access to a high-value audience with extended dwell time in a prime transportation hub fitted with first-class amenities, and top-of-the-line retail and entertainment destinations.
Sitting in the epicenter of Chicago's busiest business corridor, this transformation mirrors the dynamic professional consumer base traversing through this commuter portal daily. The digital media makeover includes 42 state-of-the-art digital displays in Accenture Tower—500 W. Madison, Chicago's largest commuter portal connecting to one of the busiest rail stations in North America.
A longtime stalwart and media partner to thousands of local Chicago businesses and non-profits, Clear Channel Outdoor has been a leader in reimagining transit media programs for entities such as Port Authority of New York & New Jersey, Chicago Department of Aviation and Boston South Station, among others.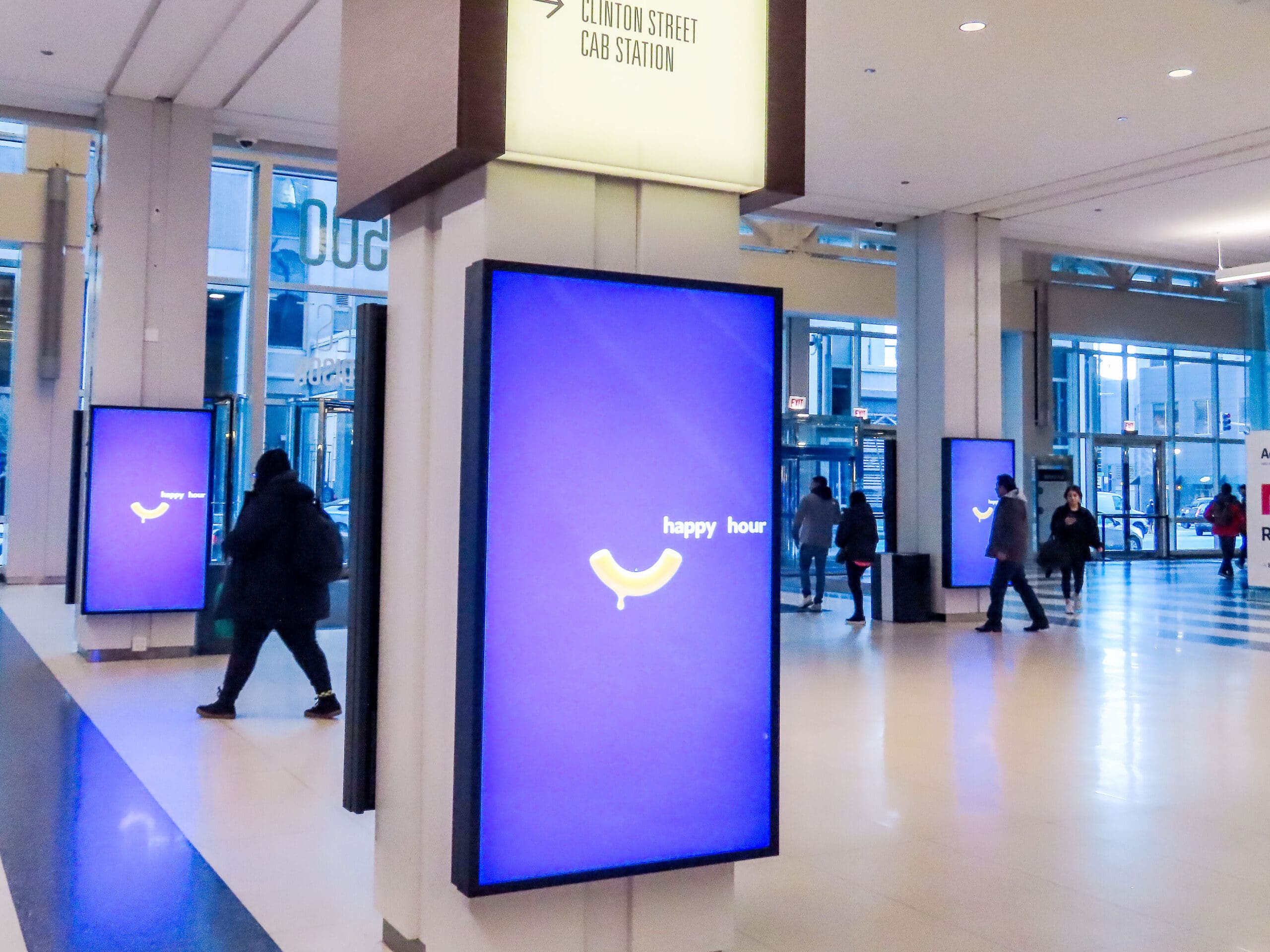 The Chicago region is one of CCOA's largest markets where the company's footprint and vast array of OOH media displays and formats reach 81 percent of the DMA 18+ population monthly (Source: 2023 Geopath).
In addition, CCOA is helping brands to connect with their consumers as they drive, walk or fly, including through CCO's myriad displays at Chicago's O'Hare International Airport where CCO holds the exclusive sales contract for in-airport advertising, and, where passenger counts top seven million monthly (ACI).
About Clear Channel Outdoor Holdings, Inc.
Clear Channel Outdoor Holdings, Inc. (NYSE: CCO) is at the forefront of driving innovation in the out-of-home advertising industry. Our dynamic advertising platform is broadening the pool of advertisers using our medium through the expansion of digital billboards and displays and the integration of data analytics and programmatic capabilities that deliver measurable campaigns that are simpler to buy. By leveraging the scale, reach and flexibility of our diverse portfolio of assets, we connect advertisers with millions of consumers every month across more than 500,000 print and digital displays in 25 countries.
Follow & Like: LinkedIn, Twitter, Instagram, Facebook
Contact: Jason D. King, SVP, Corporate Communications & Marketing, Clear Channel Outdoor, 212.812.0064