Street Furniture
We offer advertising on street furniture in Los Angeles, Sacramento, and San Francisco. When you want your message to reach motorists and pedestrians as they commute, consider adding street furniture to your out-of-home (OOH) media mix. Benches, Newsracks, and Digital Urban Panels offer high-impact branding on busy vehicular and pedestrian routes.
Reach audiences on the go
Clear Channel Outdoor (CCO) street furniture affords brands the opportunity to deliver a message when people have longer dwell times as they wait for public transportation, stroll along pedestrian walkways, and sit in traffic. Street furniture is a good way to reach a range of diverse audiences.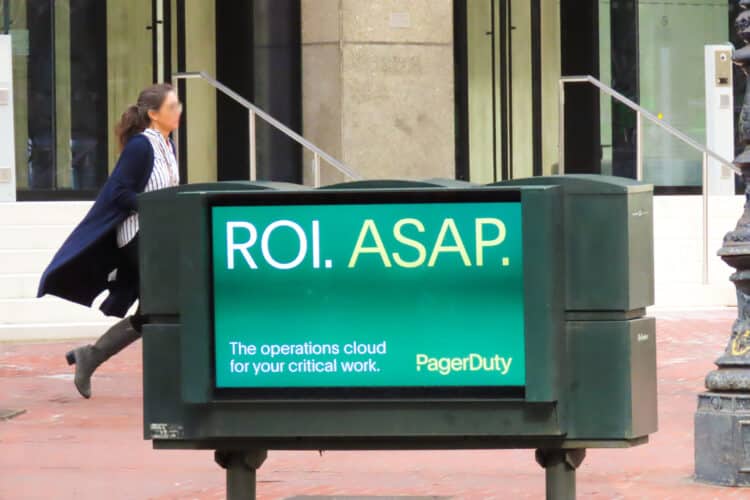 Digital Urban Panels
If you want targeted coverage throughout San Francisco with the benefits of dynamic creative that digital offers—like live updates, social integration, and conditional triggers—Digital Urban Panels effectively reach audiences in heavily traveled locations. Garner the attention of highly desired consumer audiences, in vehicles and on foot, with over 50 displays available in Digital Urban Panel groupings of 25 or 50.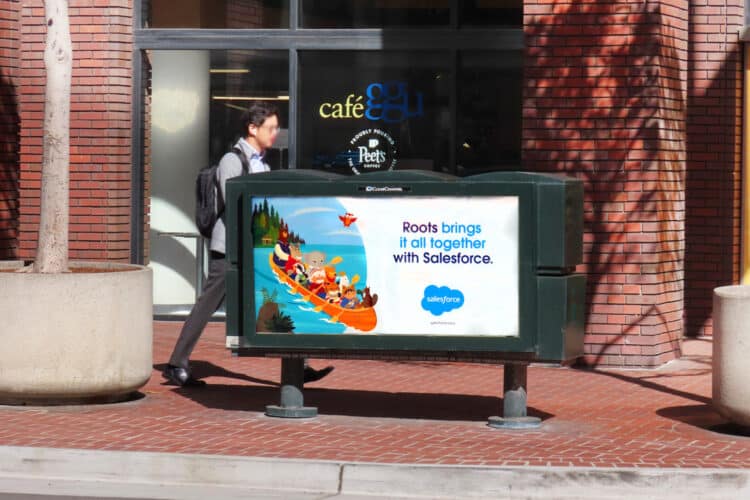 Newsracks
These units are perfect for achieving coverage in the high-demand, hard-to-reach downtown San Francisco market. Backlit to ensure the highest quality of graphic reproduction, high contrast, and visibility, your message will be visible even when the daylight fades.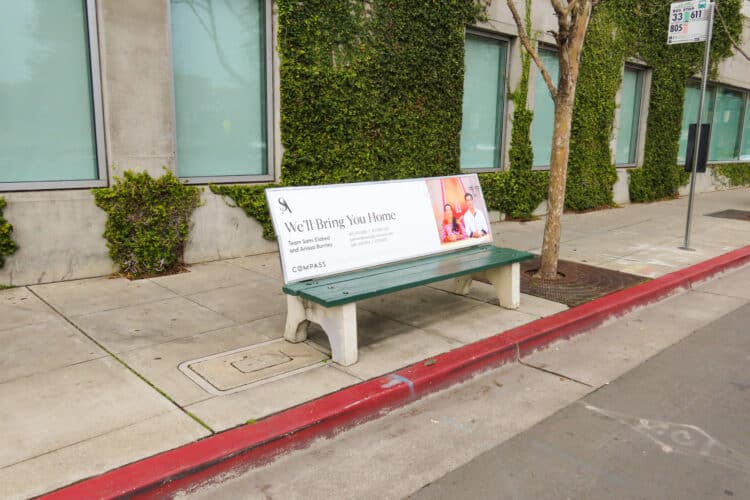 Benches
Our Bus Benches provide coverage in the high-demand Los Angeles and Sacramento markets. They're in prime locations and can amplify your message with local residents on their daily commutes.
Explore CCO markets offering Street Furniture
Los Angeles, CA • Sacramento, CA • San Francisco, CA
Additional CCO media
Contact Us
Interested in advertising with street furniture?
Our local teams of sales representatives, marketers, and creatives are ready to help with market research, competitive analysis, design, ideation, and campaign planning. Just complete the form to contact us.