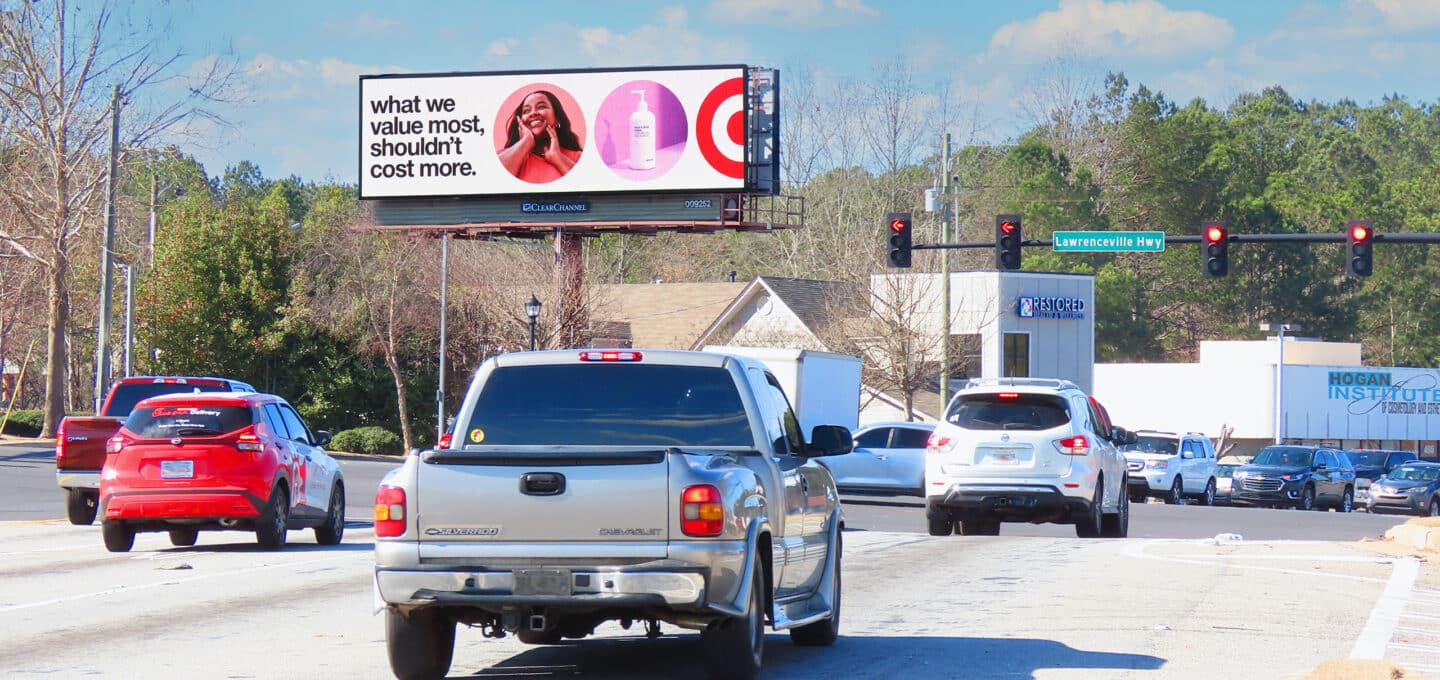 Bulletins &
Digital Bulletins
Bulletins and Digital Bulletins offer high-visibility and high-impact out-of-home (OOH) ads for brands to reach motorists and pedestrians passing by. Bulletins are one of the largest billboard formats, and Digital Bulletins offer capabilities including the ability to dynamically change creative and integrate content like time and temperature and sports scores.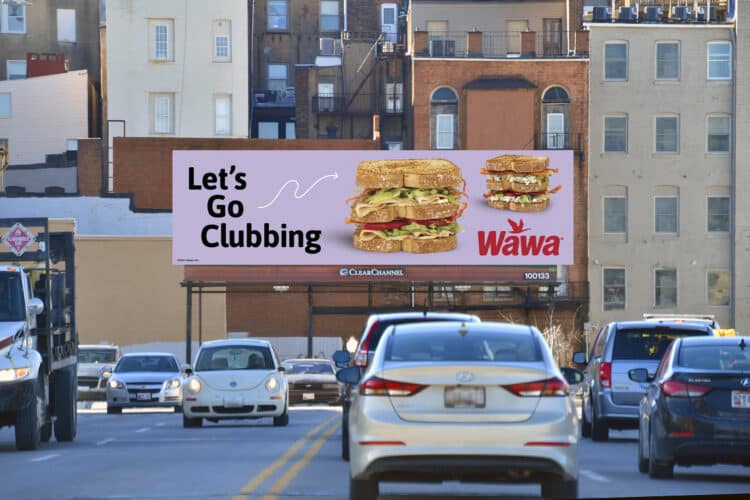 Bulletins
This large OOH format makes a powerful statement. Typically purchased for 16 weeks or longer to provide continuous messaging exposure, Bulletins create a dominant presence wherever they're located.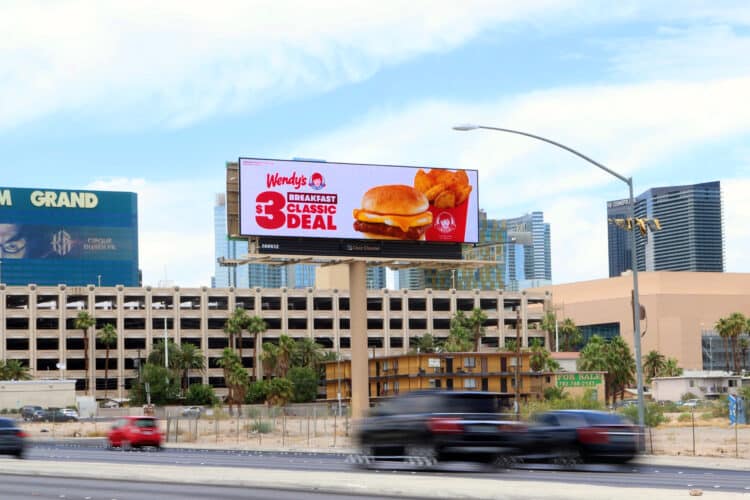 Digital Bulletins
Built for impact and flexibility, these digital out-of-home (DOOH) billboard displays offer coverage on expressways and major roadways to reach a wider audience pool. At Clear Channel Outdoor (CCO), we offer 48-hour turnaround* on digital bulletins and no media production costs, making Digital Bulletins cost and time efficient.

*Applies to DOOH inventory. Subject to approved creative delivered by 4pm on a weekday. Some exceptions.
Find Printed and Digital Bulletins in these markets:
Albuquerque, NM • Atlanta, GA • Baltimore, MD • Boston, MA • Chicago, IL • Dallas–Ft. Worth, TX • Daytona Beach-Melbourne, FL • El Paso, TX • Houston, TX • Jacksonville, FL • Las Vegas, NV • Los Angeles, CA • Miami-Ft. Lauderdale, FL • Milwaukee, WI • Minneapolis-St. Paul, MN • New York, NY • Ocala-Gainesville, FL • Orlando, FL • Philadelphia, PA • Phoenix, AZ • Sacramento, CA • Salisbury, MD • San Antonio, TX • San Diego, CA • San Francisco, CA • Tampa Bay, FL • Tucson, AZ* • Washington, DC • West Palm Beach, FL
*Bulletins only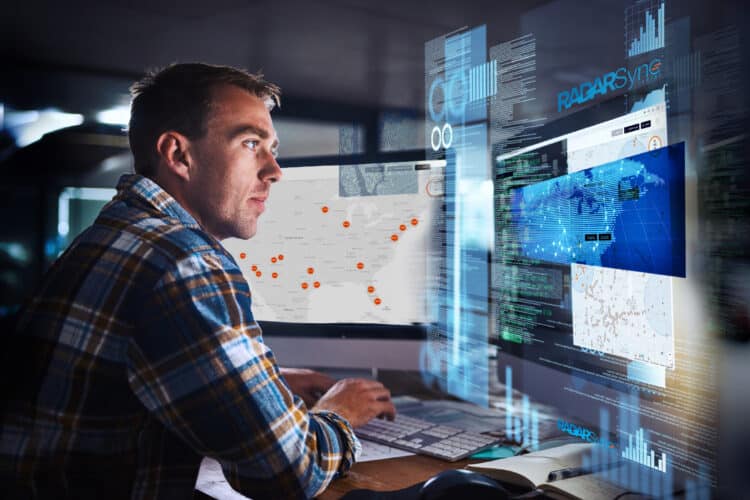 CCO RADAR and measurement
Make measurement a key part of your digital out-of-home advertising plan. Our proprietary CCO RADAR suite of solutions uses aggregated and/or anonymous mobile location data to help you plan, optimize, and measure your DOOH campaigns. RADAR unlocks the true potential of DOOH, driving measurable campaign performance. With nearly 4,500 audience segment profiles, you can engage your intended audience with deep insights into the daily habits of those you want to reach.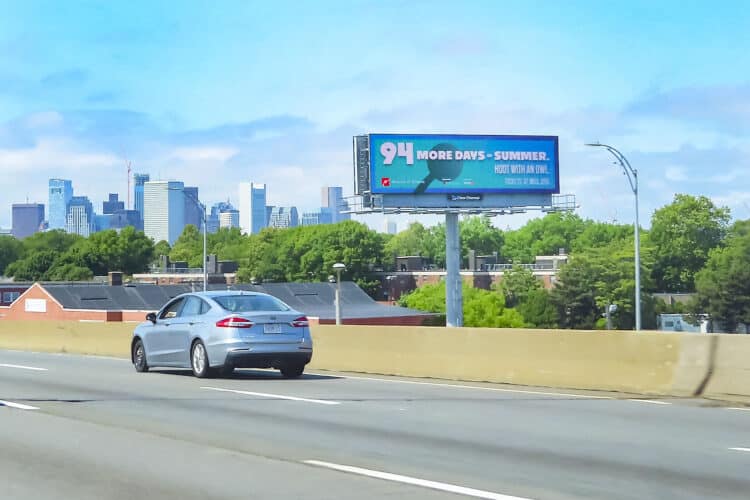 Programmatic capabilities for DOOH
CCO's programmatic team will work with you to transact via private marketplace or open exchange in a biddable, auction-based format via cross-channel DSP.  Optimize in real time based on audiences, reach, budget, etc., and measure results for your campaign goals, ranging from visitation to product sales, online behavior, and more.
Additional media
Contact Us
Interested in Bulletins and Digital Bulletins?
Our local teams of sales representatives, marketers, and creatives are ready to help with market research, competitive analysis, design, ideation, and campaign planning. Just complete the form to contact us.